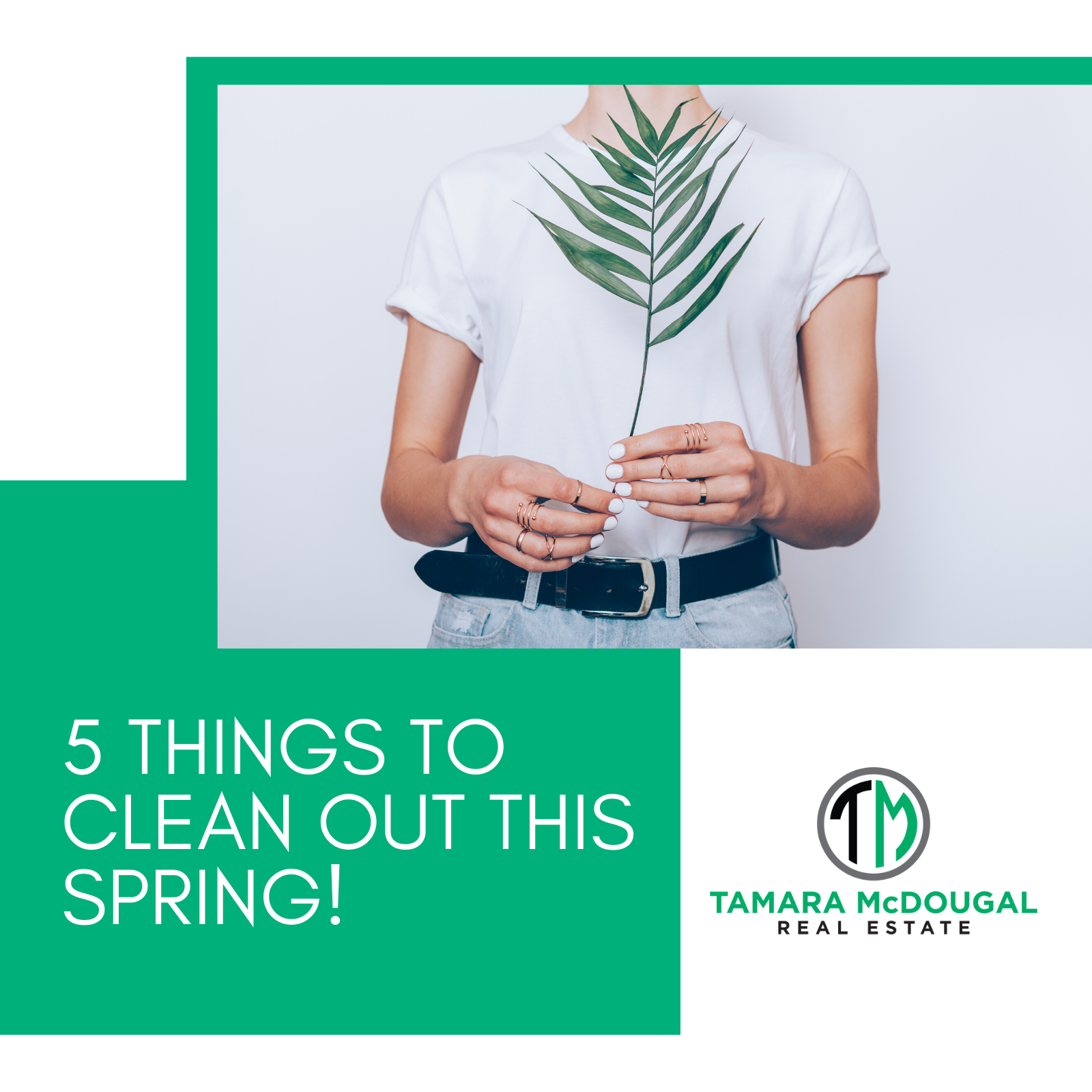 Spring is finally here and it's time for that annual clean out! But when I say spring clean, I don't just mean dusting and tidying things away. Spring is the perfect time to dig deep and clear out all that clutter. Here are the 5 things to clean this month.
Your Pantry – time to purge and get rid of all the expired items, 30 different kinds of tea you keep buying but never drinking, you name it. Grab a garbage bag and clean it out! Then re-organize what's left.

Your Closet – time to do the same thing with your closet. Doesn't fit? Haven't worn it in over a year? Remove it! Invest in storage bins for purses, shelving for your shoes, an over the door organizer for belts, hats and other misc. accessories.

Your Paperwork – go through your junk drawers, office and pile of mail – throw out what you don't need and organize the rest into a file cabinet or into categories. Time to clean it out!

Your Refrigerator – Take everything out – literally everything. Wipe down all of the shelves and drawers. Grab a garbage bag and toss out what you don't need, then organize the rest.

Your Phone – Email, apps, social media accounts..clean out what you don't use, who you don't want to see in your feed anymore, categorize your emails and get your inbox to zero.
What are you most excited about in March? What Spring Cleaning are you tackling first? I'd love to hear from you!